fc-Shield
Your effective protection against Layer 7 DDoS-Attacks.
Your web content - optimally protected!
So-called Layer 7 DDoS attacks, in other words targeted attacks on the application layer, require special protection mechanisms and precautions for efficient defense. With our strong fc-Shield solution, you effectively protect websites and web applications against this type of DDoS attacks.
Provisioning in ISO-27001 certified data centres in Frankfurt
Real-time monitoring of your web application for the current threat situation
100% discretion, no data transfer to third party providers or third-party countries
Protect any website regardless of location
24/7 individual support by trained cyber security experts
Legitimisation of web requests
As a specially developed protection solution, fc-Shield can be individually adapted to your websites and web applications. The Security Operations Center (SOC) of firstcolo, continuously makes adjustments and improvements in order to recognise and sustainably mitigate new and unknown attack patterns. Furthermore, learning mitigations ensure effective and lasting protection. This way, fc-Shield monitors your web presence over several weeks if necessary and automatically activating the strong protection mechanisms in case of anomalies.
Layer 7 DDoS-Protection by firstcolo
Protect your web presence with fc-Shield!
Even at low bandwidths, Layer 7 DDoS attacks can successfully crash your web presence - with fatal consequences for your revenue.
Prevent this situation with our newly developed solution fc-Shield, which can identify and mitigate these attacks!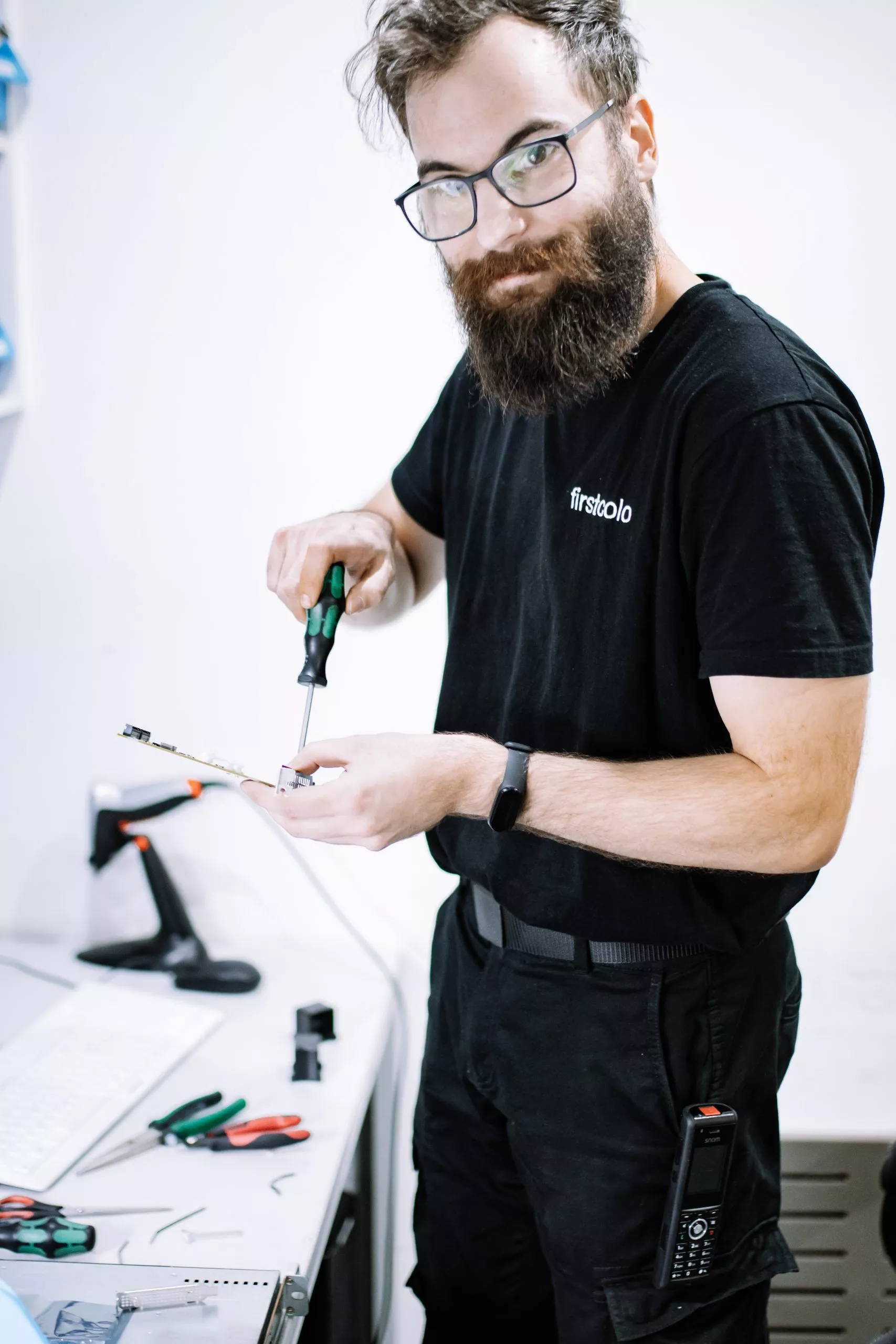 Your advantages when using fc-Shield:
Fc-Shield offers a range of functionalities that combined provide effective protection against layer-7 attacks on your website. The experts at firstcolo take care of the management and the individual initial configuration. If desired, you can also make changes to the configuration independently and without complications.
Restrict access
Use a blacklist or whitelist to configure access to URL paths or file extensions. Like this, entire IP networks can be blocked completely or temporarily. In addition, access from certain regions, networks or user agents can be restricted. If desired, you can integrate specially curated blacklists and those of well-known security companies into fc-Shield.
Static File Caching
Static files such as the logo of your website are automatically recognised by fc-Shield and cached locally. This data is delivered directly to the user without involving your web server. This means that your web server has to deal with fewer requests and saves computing power. In addition, loading times are shortened and the necessary bandwidth is reduced.
Java Script Challenge
With the help of so-called Java Script Challenges, requests are recognised that are typical for a botnet or an attacker. fc-Shield prompts the browser to execute a piece of JavaScript code when it is accessed. As a rule, this task can only be solved by legitimate users. This makes it possible to determine whether the request originates from a real person.
SSL-encrypted traffic
Unlike comparable solutions on the market, fc-Shield is able to analyse and filter SSL-encrypted traffic. In this way, we can ensure that all data traffic continues to be transmitted in encrypted form. This is to ensure both the integrity and confidentiality of your data, which are key requirements for the majority of latest data privacy policies.
Dedicated hardware
fc-Shield is operated on dedicated hardware in firstcolo's multi-certified data centres. This is the only way we can guarantee GDPR-compliant and discrete processing of your data. Furthermore, the firstcolo backbone has a total capacity of over 1.5 Tbit/s and a connection to all relevant internet hubs and internet service providers (ISPs).
Our security solution in detail
We change the DNS record of your website to the IP address of the fc-Shield proxy servers. This means that in the future all requests to your website will first be routed via the fc-Shield servers. At the same time, from now on your web server will only accept requests that have been previously legitimised by fc-Shield. From now on, fc-Shield decides individually for each request whether it is legitimate or not.
Only if the request has been legitimised will it be forwarded to your web server. Otherwise, the request is discarded. This concept allows any website to be protected, regardless of its location. Hence, your website does not necessarily have to be located within our data centres. However, it is recommended especially if you also want to benefit from our strong backbone and the associated advantages. Start today! The integration on your website always takes place without any downtime.

With intelligent algorithms and rulesets, fc-Shield also limits the number of accesses to your website. With such rate limits, an overload of the web server due to a large number of requests can be avoided. The cyber security experts at firstcolo have gained experience in DDoS protection over many years. The mitigation of "high-bandwidth" attacks and the analysis of complex attack patterns is no problem for us. In addition to fc-Shield, we offer many other DDoS protection packages that can always be individually tailored to your needs.
Initial consultation - Professional solutions - Emergency communication
We will be happy to advise you on the choice of the right solution and are certain to find the infrastructure that fits your needs perfectly. Fully focus on your core business and let our fc-Shield take over the protection against Layer 7 DDoS attacks!