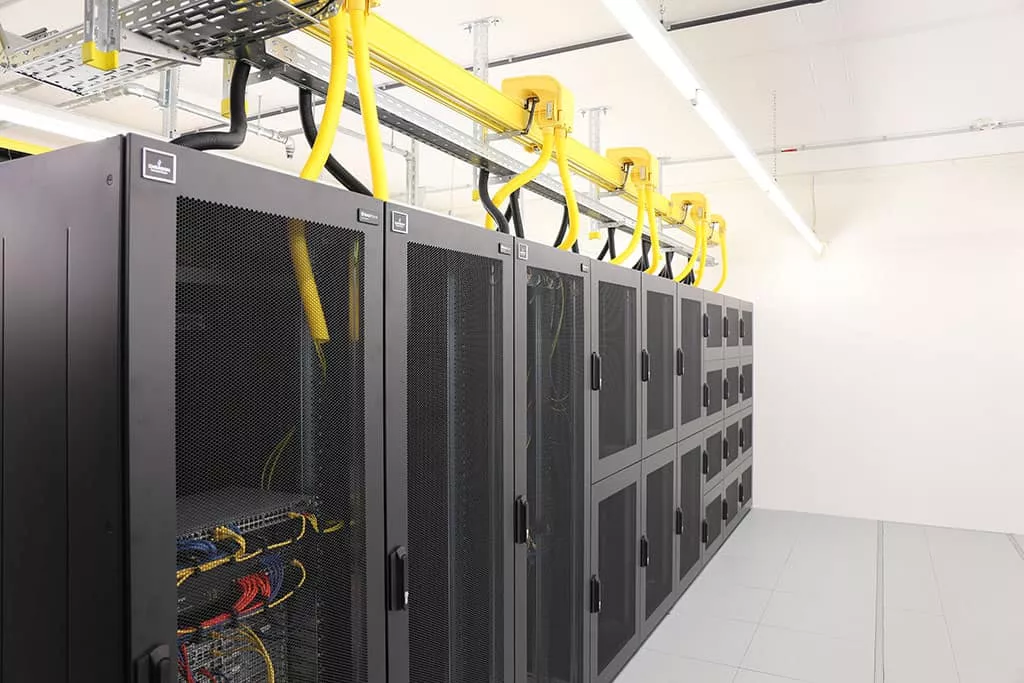 Data centre AOC
Our company-owned data centres in Frankfurt am Main.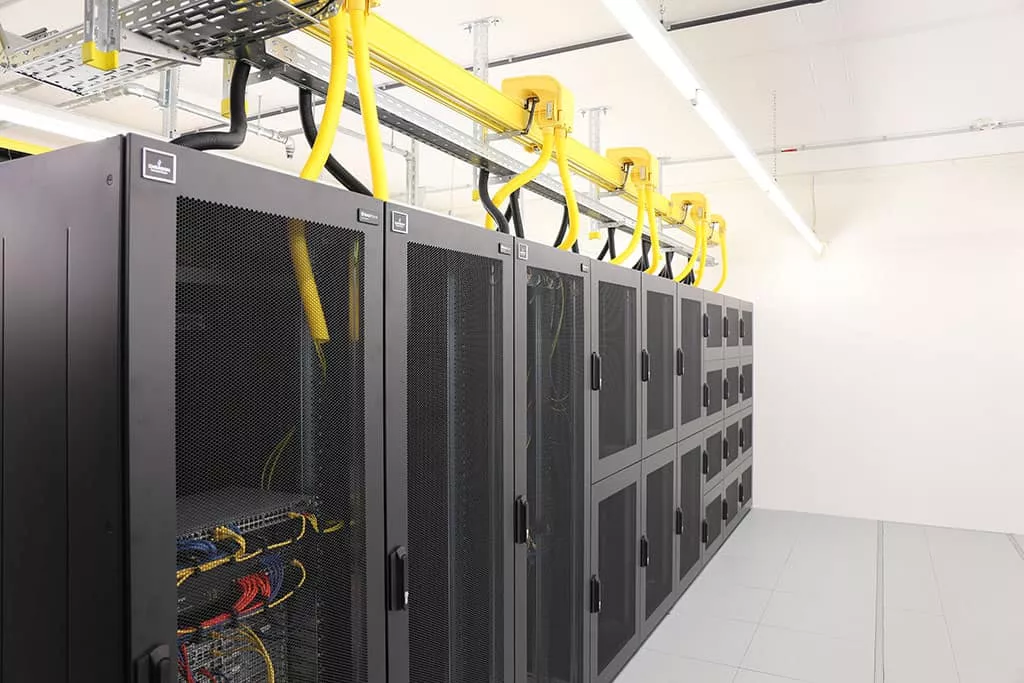 AOC data centre (Frankfurt am Main)
Our AOC data centre is located in the middle of one of the highest densities of IT companies in Hesse, right next to the world's largest peering point DE-CIX.
The neighbourhood is shaped by design-oriented companies, exclusive furniture stores, car dealerships, marketing firms, advertising agencies, a mixed development with mostly multi-storey commercial and office buildings, as well as spacious industrial estates and residential buildings with many oases of peace and greenery close to the Main. Although - apart from the European Central Bank - the Osthafen still dominates the appearance of the area, service industries with national and international clientele have largely displaced the former industrial enterprises.
There is a great connection with public transport and parking facilities directly at the building.
Our first data centre location is housed in the Accent Office Center (AOC) property. It consists of ready-to-move-in data centre space in a building core protected by security staff and electronic safety measures. The available space capacities are ideally suited for the secure accommodation of your complete corporate IT, individual IT projects or dedicated corporate servers. You can access the facilities by using a passenger or cargo lift. You have a noise-protected installation room available for testing purposes. There are lockers for your belongings and a generously stocked warehouse with all spare parts components and tools to make your preparatory work much easier.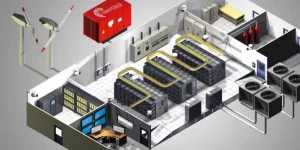 The miniaturised representation of our site systematically shows what the server room in your own company would have to do in order to meet the requirements of a modern data centre infrastructure. It would be a costly affair to operate! Legal safety regulations, your own quality requirements and the constriction caused by the forced use of your own structural conditions often make the realisation of data centre infrastructure at the company location very complicated or even impossible.
Our data centre at the AOC location is a two-part data centre (R1 & R2) in adjacent building blocks with separate cooling circuits, individual fire compartments and colocation areas with a total of more than 1,800 square metres. The newly added R3 data center now provides further top quality capacity for you to claim.
Our entire IT infrastructure is fully redundant and meets the highest quality and security standards. By maintaining sufficient personnel and component capacities, we are able to realise even large IT projects at short notice. Therefore, the outsourcing of IT services is a modern and worthwhile alternative compared to having your own server room when it comes to your business decisions.
You can find more information about the hardware and equipment used in our data centre below. We offer Green IT hosting for our customers as well as the latest technology and the highest security for your data.
Our high security standards were also tested at this location by TÜV Saarland in the area of infrastructure and by TÜV Rheinland in the area of information security. The data centre is certified according to level 3 and the entire company according to ISO 27001 and ISO 9001 by the strictest auditors.
firstcolo data centre AOC
Each of our locations maintains our high quality standards to guarantee a smooth operation of your IT infrastructure. Contact us to learn more about our company-owned data centre locations.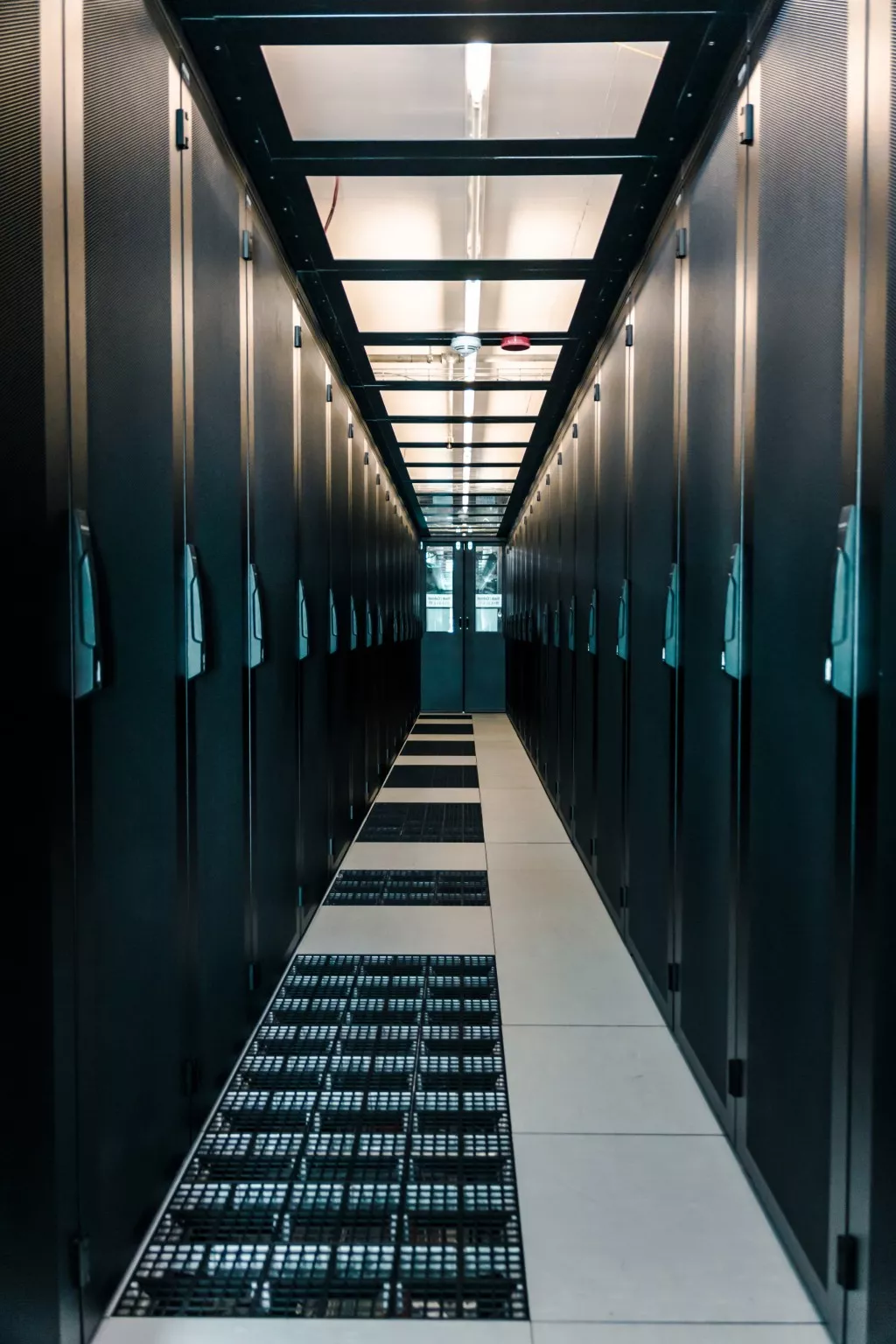 Individual advantages: firstcolo data centre AOC
Access control to the rooms
Biometric access systems (fingerprint)
Video surveillance of the entire data centre
24/7 building surveillance and security service on standby
Several independent fire compartments
F90 walls with steel security doors
RAS/VESDA system for early detection of fire hazards
Automatic alerting of the fire brigade
Argon gas extinguishing with pressure reduction and silencers
FM200 and Novec1230 extinguishing system with low pressures
Two UPS systems in N+1 network
Electrical installation with overvoltage protection and regulated power distribution
Power supply via separate sub-distributions
Two standby power systems for the entire building
Powerful diesel emergency power unit
Refrigeration and ventilation systems
Air-conditioning units redundant N+1
Air supply via the raised floor, warm air extraction in the ceiling area
Cold and hot aisle arrangement
Controllable precision air-conditioning technology
Raised floor
(500 N/m, height 50 cm)
Minimum clear room height 3.00 m (top edge of raised floor)
Door width approx. 126 cm
Our Housing & Colocation offers
Book a server space at our state-of-the-art AOC location today and see the benefits for yourself!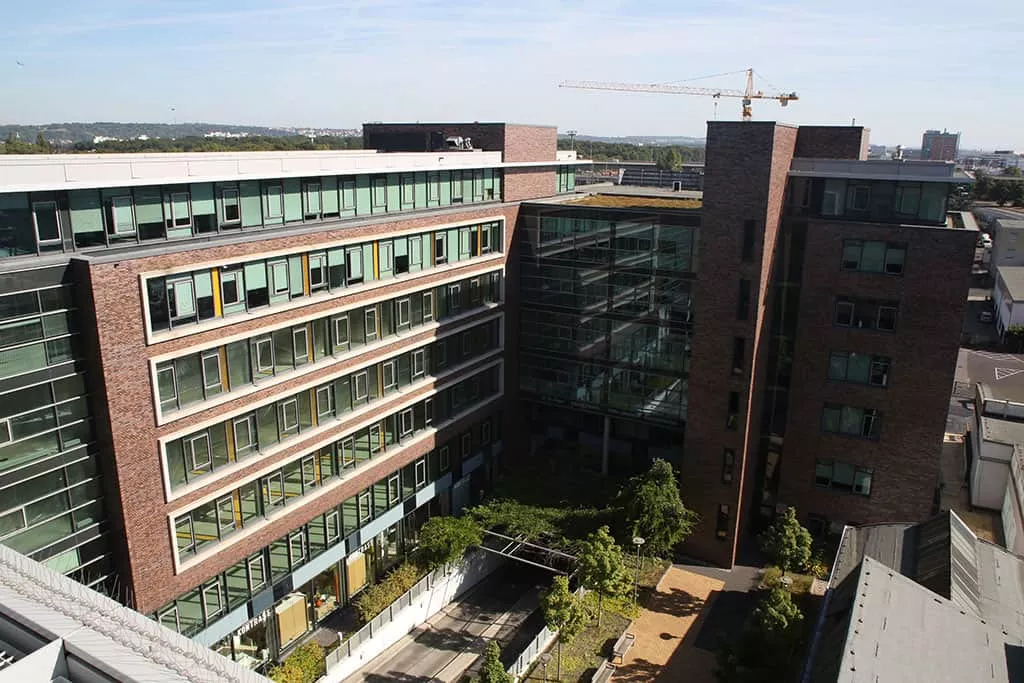 Impressions from within the data centre
First consultation - Professional solutions - Emergency communication
We will be happy to advise you on choosing the right solution and are sure to find the infrastructure that meets your needs perfectly. Focus entirely on your core business and let our teams take care of your desired service!