About us
Learn more about our company.
As an operator of data centres in Germany, we at firstcolo always strive to offer our customers the highest level of service quality and to meet the high requirements in terms of operational security as well as data protection.
Our approach
Outsourcing IT resources is a big step for any company and must therefore be well thought out in advance. That's why we provide support from the very beginning of the conceptual design and thus ensure that all wishes, and requirements can be implemented. Through our many years of activity in the industry, we have already been able to participate in many different projects and thus guarantee excellent technical contacts as well as a highly available infrastructure.
Our philosophy
According to our corporate philosophy, we want to provide our customers with the best possible service. This starts with the initial consultation: the right analysis and recommendation can save costs and avoid problems later on. We pursue a long-term orientation and thus sustainable growth. This corporate policy has proven to be extremely successful for us: our annual growth rates are clearly in double figures, and at the same time it is extremely rare for a client to leave us.
Our services
In addition to classic colocation and the leasing of server systems, our range of services also includes storage and backup solutions, as well as cloud services. Thanks to our decades of experience in the managed services sector, we can professionally handle any project, no matter how individual it is. With us you will find a competent partner for every IT project, and we assure you that you will enjoy a carefree position in our data centres thanks to our expertise.
Looking forward
Data centre operators are in a constant state of flux due to the fast-moving IT market and the multitude of emerging technologies. As a data centre service provider with a focus on managed services, it is our goal to continue to meet the new technologies and the resulting requirements of our customers as a strong partner in the future. Within our infrastructure, we naturally want to continue implementing all of our customers' projects in a fair price-performance structure.
High expertise
We work with the claim to implement tasks as precisely and efficiently as possible. Our technicians are well prepared for all requirements in the server area. If we do not have the right specialist in our team for a particular task, we can draw on our extensive pool of experts within the diva-e group. If we are unable to find a specialist, we can, in consultation with you, also activate external service providers with whom we have been working for many years.
Your partner firstcolo
We make sure that you are completely satisfied with every service we provide!
We understand your concerns and advise you on any topic related to colocation, hardware, Kubernetes and more.
Contact us without any obligation!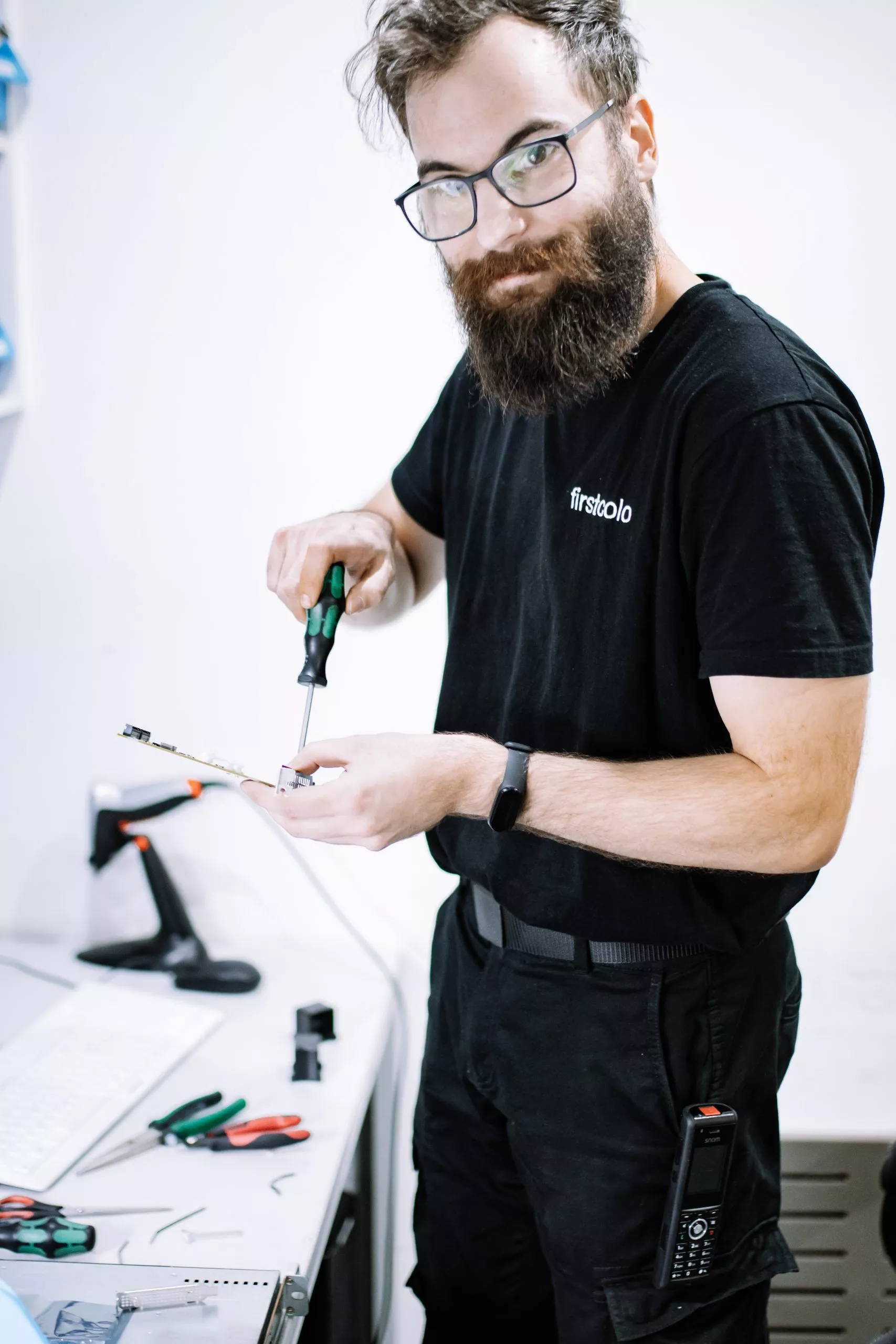 This results in a whole range of advantages for you:
Cost efficiency
Rapid implementation saves on budgets.
Short communication channels
Coordination takes place via a single interface.
Avoidance of bottlenecks
If necessary, additional services or service-levels can be booked at all times.
Precision
The error rate decreases drastically in the hands of professionals.
What you can expect from us and our services:
Individual and customised concepts
No off-the-shelf products.
High demands
In terms of both implementation and results.
Innovative thinking
Due to a young and committed team.
Time efficiency
Specialists implement tasks significantly faster than all-rounders.
Initial consultation - professional solutions - emergency communication
We will be happy to advise you on the choice of the right solution and are confident to find the infrastructure that fits your needs perfectly. Fully focus on your core business and let our teams work out your desired solution!