Cloud Management
We bring your digital infrastructure to a new level.
Whether it is a web application, online shop or internet portal, the vast majority of companies are shifting an important part of their infrastructure to the cloud as part of their digital strategy. One of the reasons for this is that computing resources must always be available quickly and in line with demand, which is not always easy to achieve with a solution based on classic dedicated servers.
Your advantages - our cloud
Cost savings through overall lower TCO
High security in German data centres
24/7 support and fault management
Flexibility through usage-based billing
Especially for online shops, there are certain periods when the number of simultaneous users spikes very quickly and exponentially for only a short time. In order to be able to react to these peaks, resources must always be kept available with dedicated servers which otherwise remain unused. This results in a high total cost of ownership which can be avoided through the agility of cloud infrastructures. In order to meet this demand of our business partners, we either use self-developed cloud environments or those from leading manufacturers.

In any case, we provide you with a secure virtual infrastructure for your digital projects. At the same time, you always benefit from usage and billing models that are adjusted to your needs. Computing resources can be added at lightning speed and released again when they are no longer needed. This results in a far more profitable cost structure, and you also never run into the risk of not being able to serve your customers due to insufficient resources.

We guarantee a smooth live operation and optimise the infrastructure according to your requirements. The package is complemented by our strong support services as well as our fault management and 24/7 monitoring.
Cloud Management by firstcolo
Let our team take over the management of your cloud and rely on our many years of expertise.
We will be happy to advise you and provide the solution that is precisely tailored to your requirements.
We find the optimal implementation for every occasion!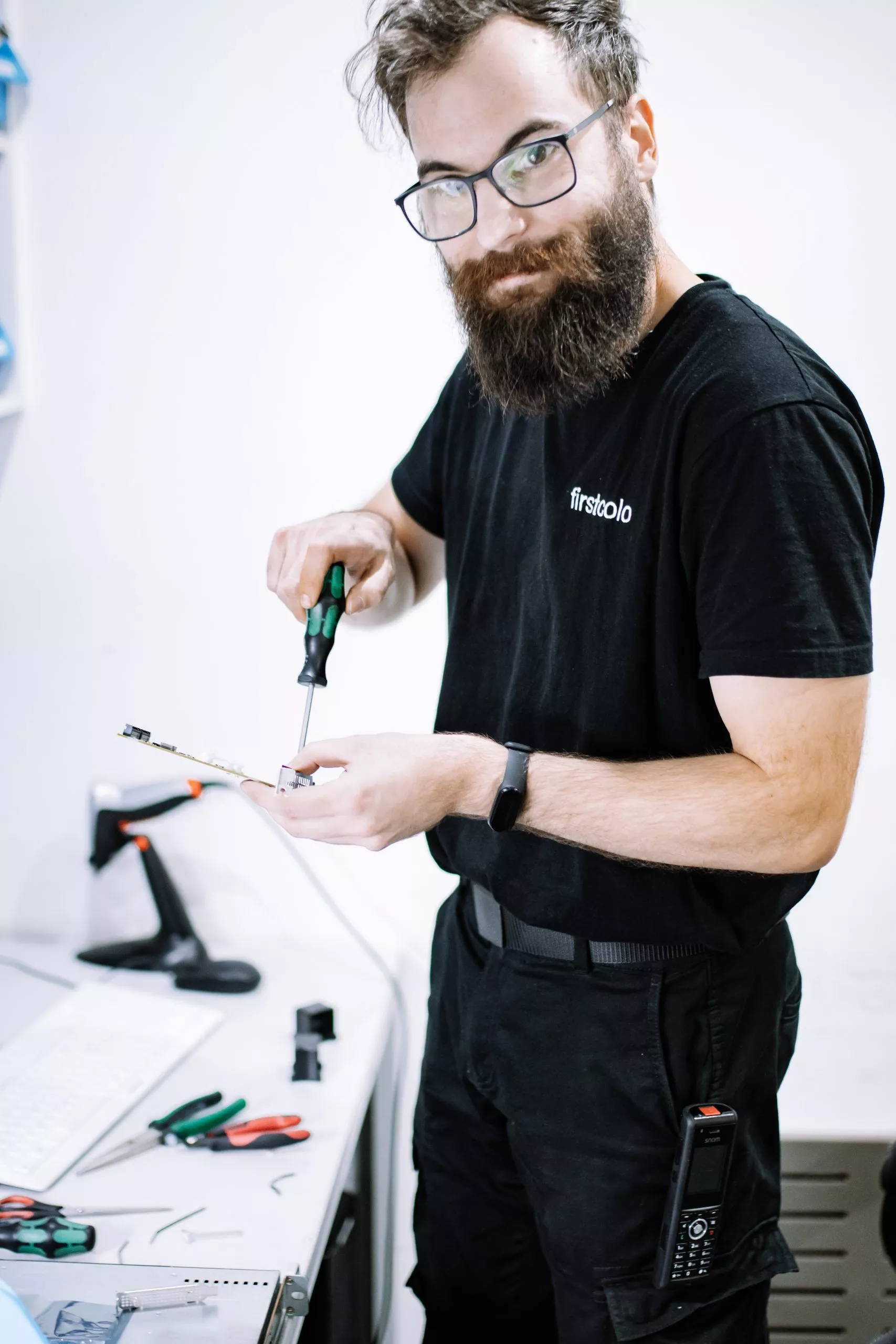 Fundamental steps into the cloud
Cloud Consulting
If the first step into the cloud has already been taken, several further requirements and hurdles often arise. And it is especially the implementation of new projects and the deployment of further services that confronts companies with difficulties that were not fully considered in the beginning. In order to ensure that all parts of your cloud work together optimally and also react quickly to new requirements, you can always rely on our experts.
As one of Germany's leading digital partners, we have extensive cloud expertise across firstcolo and can support you in design, implementation, and smooth ongoing operation. Whether it is migrating an existing cloud infrastructure or expanding to a hybrid cloud - trust our many years of expertise and take advantage of our consulting service.
Public Cloud Management
Many companies are already pursuing a holistic strategy in the area of public cloud while choosing leading providers such as Amazon Web Services (AWS) or Microsoft Azure. Obviously, the flexibility of these providers is almost essential, especially for large projects. Nevertheless, due to the high complexity and the extensive feature set, these projects can quickly become obscure and require a high level of configuration and maintenance.
In order to fully utilise the potential of your cloud strategy, we are happy to support you in the management of your public clouds. For this purpose, we offer a direct cloud connect to leading providers such as Azure and AWS with up to 100 Gbit/s from our Frankfurt data centres. We have strong references throughout the firstcolo team, particularly when working with Azure, and use Microsoft technology in various customer projects.
Combined with our in-depth application management, the result is a carefree position where our experts take over the management and you can always focus on the continuous development of your core business.
Initial consultation - Professional solutions - Emergency communication
We will be happy to advise you on choosing the right solution and are confident in finding the infrastructure that fits your needs perfectly. Focus fully on your core business and let our teams take over the cloud management to successfully move your desired part of the infrastructure to the cloud!