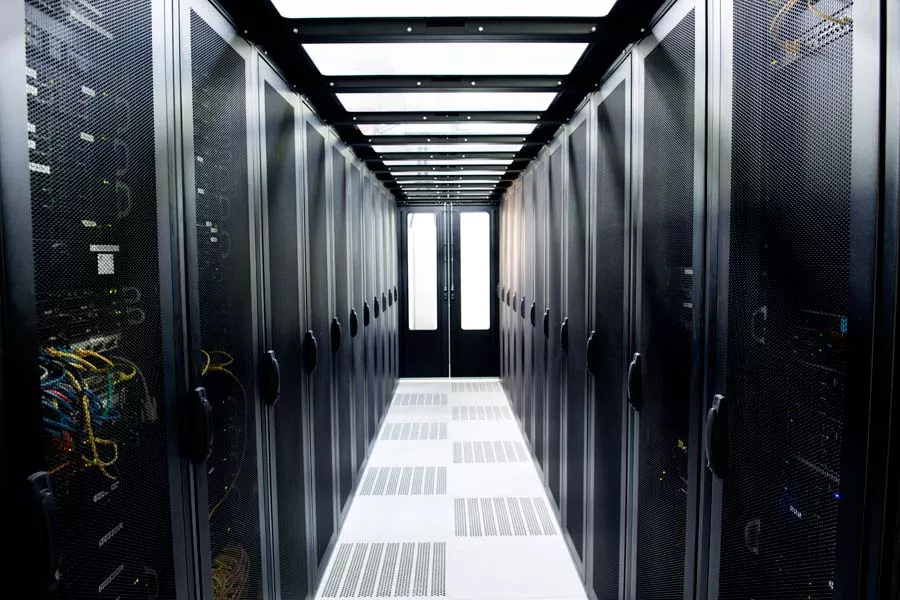 Data centre Werkhaus
Our company-owned data centres in Frankfurt am Main.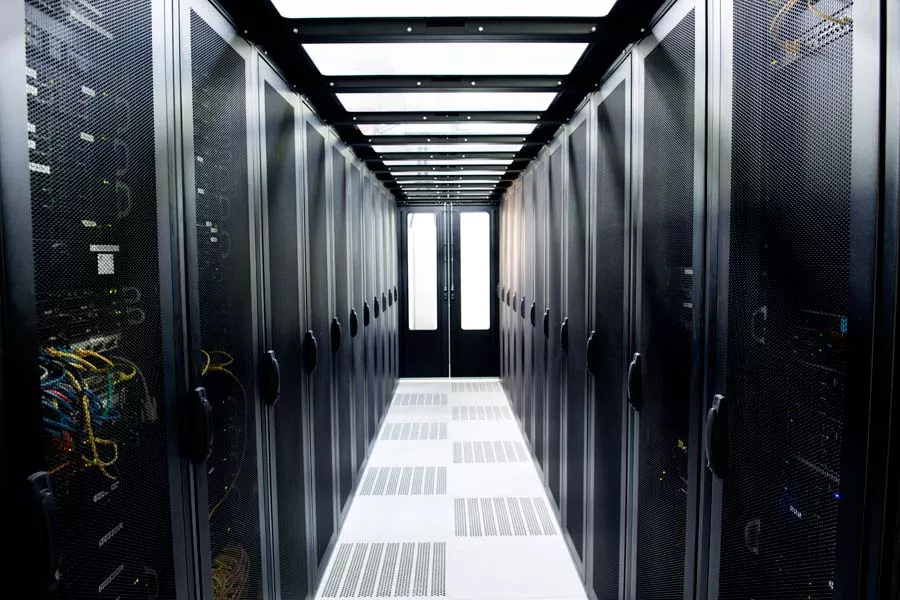 Data centre Werkhaus (Frankfurt am Main)
Located in the east of the city, the data centre is just a few minutes' walk from Europe's largest peering point - the DE-CIX - and therefore offers ideal conditions for optimal connectivity.
We have sufficient space for growth for the coming years with room for around 1,000 racks or 16,000 servers on 1,200sqm of technical space.
We would be happy to invite you to a personal tour!
Certified according to latest standards
We have consistently and successfully realised our high ambitions. The result is a technically advanced and economically attractive data centre.

This high-quality implementation has paid off: our location is certified by TÜV Saarland as a high-availability data centre level 3 and thus guarantees a qualitatively flawless operation of the approximately 12,000 server systems currently already housed, which are used by our customers in the form of colocation or as dedicated rental systems.

In addition to the ISO-27001 certification, the ISO-9001 certification also guarantees a qualitatively impeccable operation.
firstcolo data centre Werkhaus
Each of our locations maintains our high quality standards to guarantee you smooth operation of your IT infrastructure. Contact us to find out more about our own data centre locations.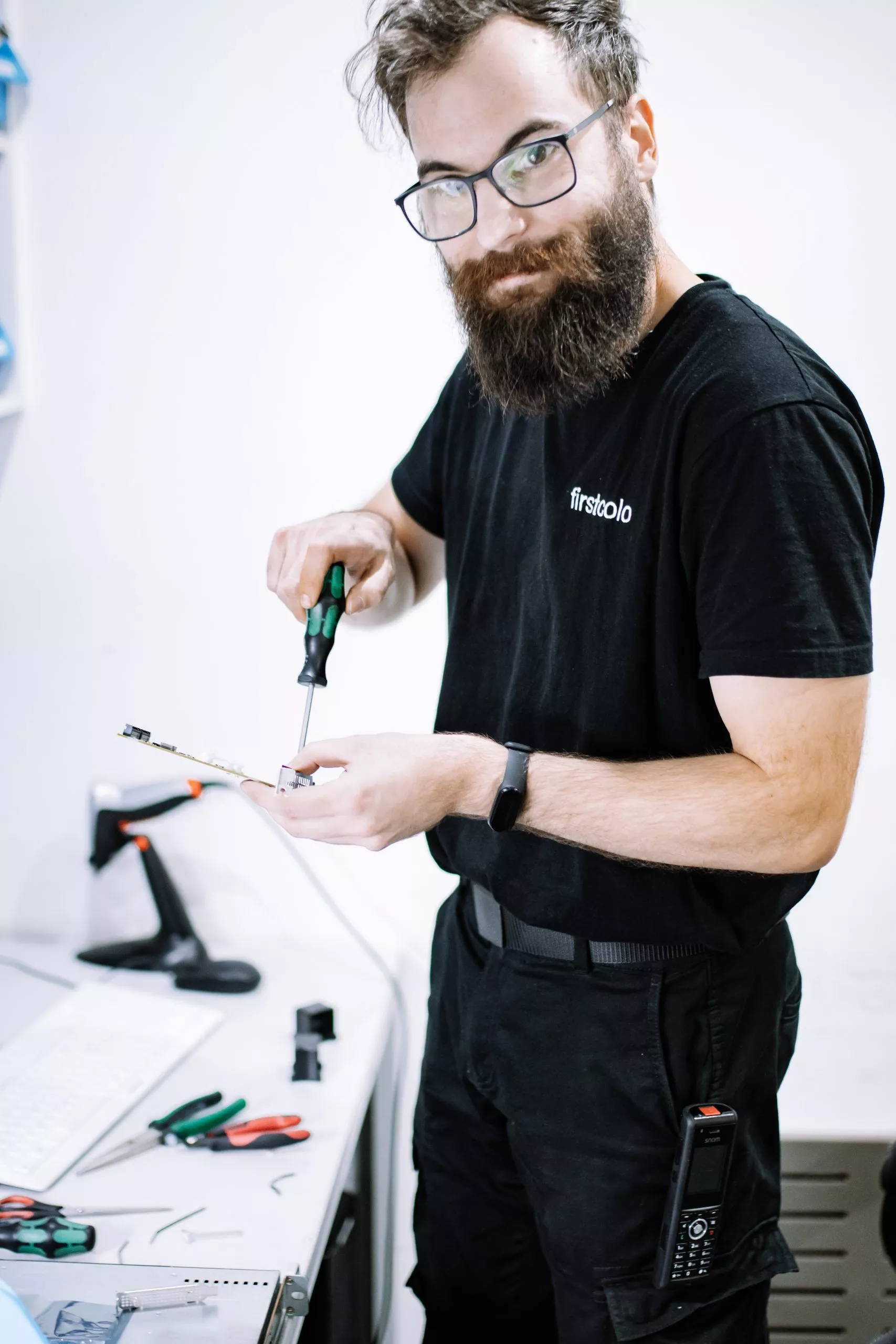 Individual advantages: firstcolo data centre Werkhaus
Access control to the rooms
Biometric access systems (fingerprint)
Video surveillance of the entire data centre
24/7 building surveillance and security service on standby
Several independent fire compartments
F90 walls with steel security doors
RAS/VESDA system for early detection of fire hazards
Automatic alerting of the fire brigade
Argon gas extinguishing with pressure reduction and silencers
Fire extinguishing through suffocating and oxygen displacing extinguishing effect
Four UPS systems in N+1 network
Electrical installation with overvoltage protection and regulated power distribution
Power supply via separate sub-distributions
Two emergency power systems for the entire building
Powerful emergency generator
Refrigeration and ventilation systems
Air-conditioning units redundant N+2
Air supply via the raised floor, warm air extraction in the ceiling area
Cold and hot aisle arrangement
Controllable precision air-conditioning technology
Direct and indirect free cooling
Raised floor
(500 N/m, height 80 cm)
Minimum clear room height 4.50 m (top edge of raised floor)
Door width approx. 126 cm
Our Dedicated Server offers
Book a dedicated server at our state-of-the-art site Werkhaus today and discover the benefits!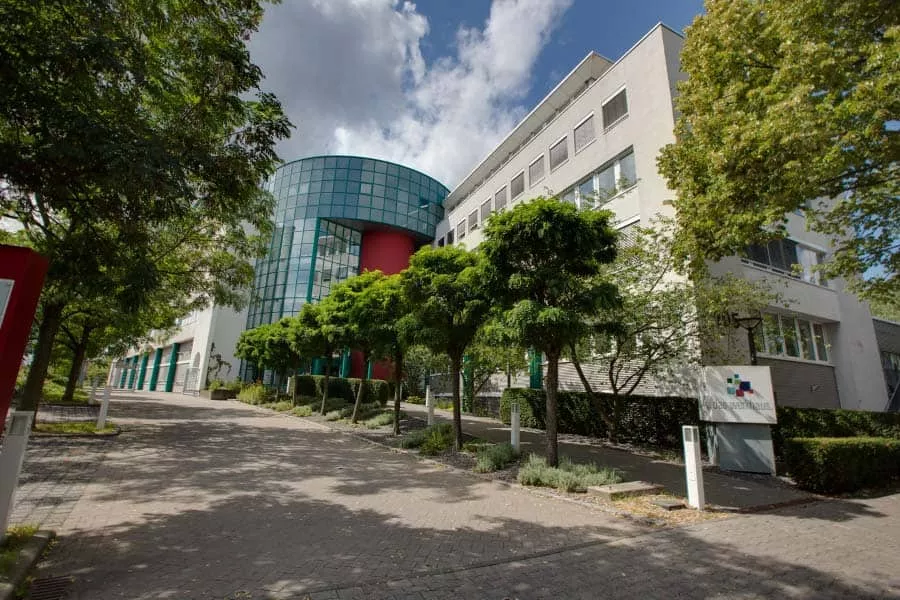 Impressions from within the data centre
Initial consultation - Professional solutions - Emergency communication
We will be happy to advise you on the choice of the right solution and are confident to find the infrastructure that fits your needs perfectly.
Fully focus on your core business and let our teams take care of your desired service management!